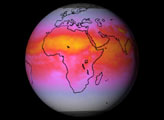 DDB Data Systems was created to develop innovative solutions for our customer's real world problems. Bringing together decades of direct industry experience, the founders have designed, manufactured and installed theses systems in both Canada and the United States. The equipment we provide will save our customers time and more important money.
About Data Systems Inc.
Our current offerings consist of a robust temperature data logging system. The C3 Data Logger is used to monitor and record ...